Sorry, no posts matched your criteria.
Darke Conteur is a writer at the mercy of her Muse. The author of stories in several genres, she prefers to create within the realms Science Fiction and Dark Fantasy. A pagan at heart, her personal goal it to find her balance within nature; exploring the dark through her stories and the light through her beliefs. When not writing or working with crystals, she enjoys knitting, gardening, cooking and very loud music.
Contact Me
Email: darkewhispers69@gmail.com
DOWNLOAD THE WATCHTOWER FOR FREE!
Click
here
to find an online retailer.
People Who Make Me Look Good
Who doesn't love INSTAGRAM!
Meet The Goatposse!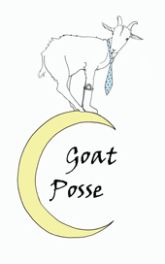 Archives